The Sub-bot Research Room

Region

Unknown

Unknown

100

V1.0 (2010-06-08)
The sub-bot research room is a location in Submachine Universe.
Architecture
Edit
The architecture of the room resembles that of the ship. In the center sits the portal with four pipes coming down from the ceiling. To the right, there are two more pipes (one of which has a panel that says "THIS+FI", which clues to 442), a gas cylinder and four drawings. To the left there are two more pipes, two more gas cylinders and a panel with a description of the drawings:
"Sub-bot reverse engineering early sketches.
The unit consists of:
- leg/foot relay;
- hand/arm relay;
- head unit.
Designed by Sir William Taylor;
research team 06-f;
quadrant 1-q-32/8."
This room clues to 442.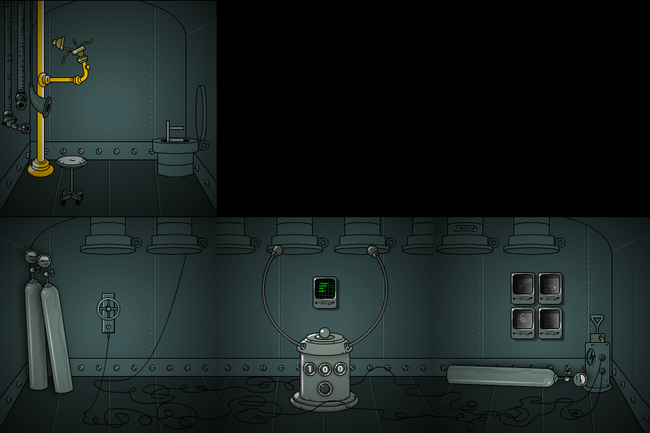 Submachine Universe locations
Ad blocker interference detected!
Wikia is a free-to-use site that makes money from advertising. We have a modified experience for viewers using ad blockers

Wikia is not accessible if you've made further modifications. Remove the custom ad blocker rule(s) and the page will load as expected.