The Root extension is a location in Submachine Universe.
Architecture
Edit
The architecture is the same as is usually seen in the root - red-orange bricks and rusted materials. This includes rusted metal plates, rusted poles, and rusted covers for the dim yellow lights that illuminate the location. In the room to the left of the portal, there are slots for 12 cipher plates, which means there are 157 locations if it assumed that each cipher plate is unique. This would greatly expand the Root network.
The top floor contains six wires that are commonly thought to come from the root base. A radio printer can also be found here.
A brown plate with the number "8" can be found in this location.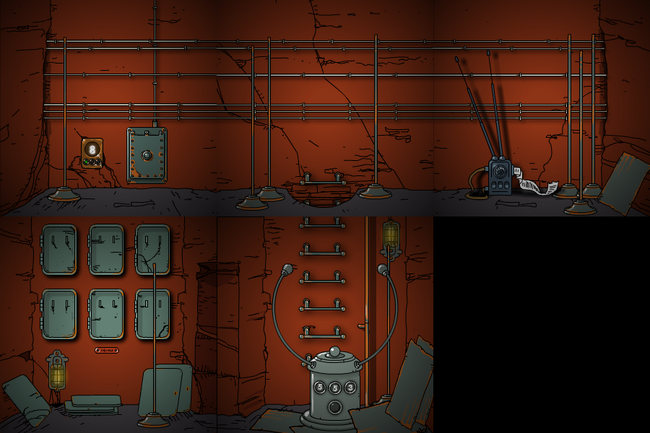 There is a transporter in this area. Clicking it does nothing.
Submachine Universe locations
Ad blocker interference detected!
Wikia is a free-to-use site that makes money from advertising. We have a modified experience for viewers using ad blockers

Wikia is not accessible if you've made further modifications. Remove the custom ad blocker rule(s) and the page will load as expected.