Level 0

Region

Unknown

Unknown

Password

PRIMERNA (HD only)
Level 0 is the first sub-location of Submachine 3: The Loop.
Architecture
Edit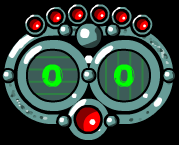 The architecture is identical to the starting rooms of every location of the loop. In the SD version of the game, the landing room (0,0) is the only room that can be accessed. Once the player picks up the compass, the passage-machine opens to Level 1.
In the HD version, the rooms can be explored to find four extra notes that can be read.
Note: The map for the SD version would only be the center screen.