Mountain

Region

Unknown

Unknown

V3.0 (2013-01-26)
The mountain is a location in Submachine Universe.
One of the predecessors who was sent to the Edge taped his suicide note onto the wall of this location and committed suicide by jumping into the void.
Architecture
Edit
The area is a steep cliff of a tall featureless, grey mountain. On the right, a karma portal has been drawn in the void. On the left side of the mountain there is a sewer grill, encircled by lumps of gold ore protruding from the mountain-side. There is a suicide note taped onto the mountain wall.
"When I look around I see submachine. When I look down I see nothing. I want to be there."
— A
note
left by a
predecessor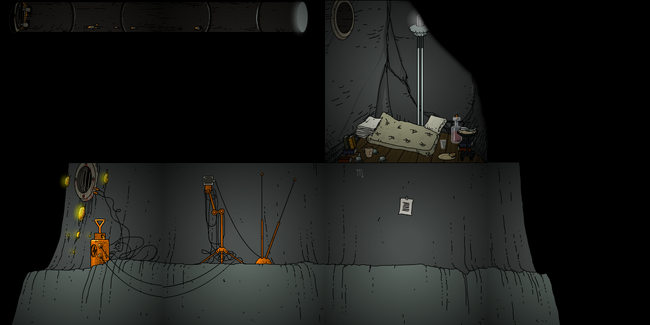 Submachine Universe locations
Ad blocker interference detected!
Wikia is a free-to-use site that makes money from advertising. We have a modified experience for viewers using ad blockers

Wikia is not accessible if you've made further modifications. Remove the custom ad blocker rule(s) and the page will load as expected.