The Radio Lab is a location in Submachine Universe.
Architecture
Edit
This area has fallen into extreme disrepair. Almost everything is rusted. Even the portal is covered in rust, although it still works, unlike the one in the 32 chambers.
To the left is a base of a satellite dish, and below that is an open hatch with a ladder inside. The satellite has wires coming out of it, and they can be seen below. On the side of the wall, there are similar scribbles to the ones found in the ziggurat and the laser room.
At the bottom of the ladder looks like a highly technical communication center and a karma antenna, with round lights in the ceiling. Among these devices is a hook holding a gray metal key. Picking it up reveals that it is the laboratory key which can unlock the door in location 001.
The stool in this area is the same that the research base is known to use in their dormitories.
Through a porthole on the left seems to be an indescribable shape of blocks on a dotted xy grid, in a black background. To the right are more devices and "The Number Station Theory". Another port shows another grid, with only one square in it.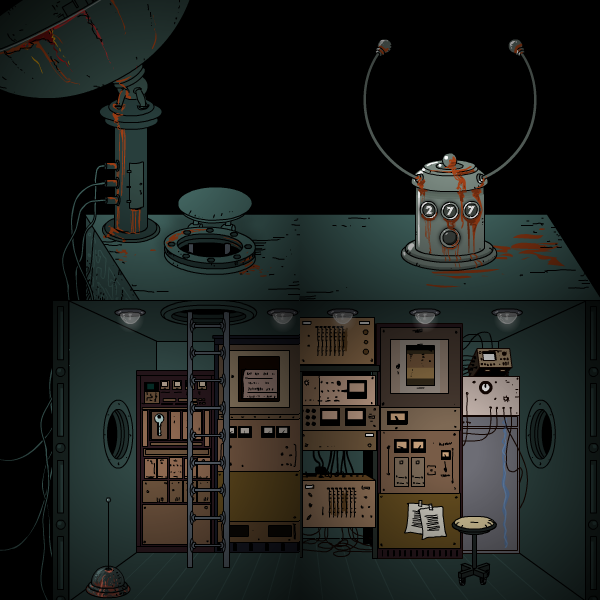 Submachine Universe locations