Storage unit 33/2

Region

Unknown

IOO

Unknown

Storage unit 33/2 is one of the royal storage facilities in Submachine 10: The Exit.
Architecture
Edit
Each room is made of light gray metal, with darker streaks in the walls and even darker borders around the edges. The rooms store rusting barrels, and one contains a sub-bot. Among other objects, one contains a karma fuse.
One room contains a karma portal on a karma portal stand that leads to Level X. The karma portal is activated by collecting four loop stabilisers.
Map and movement
Edit
The area loops. From the entrance room, each exit leads to a unique room, as shown in the map below. From any of these four rooms, every exit leads back to the entrance room.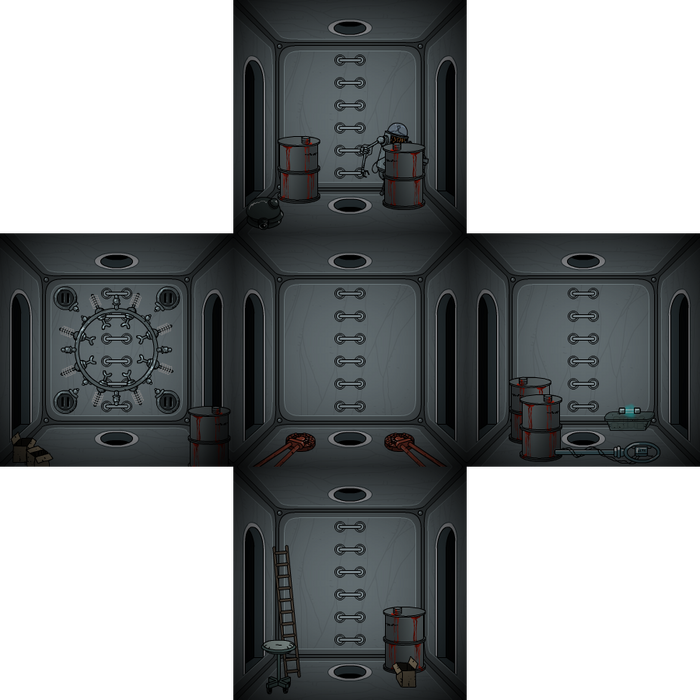 Ad blocker interference detected!
Wikia is a free-to-use site that makes money from advertising. We have a modified experience for viewers using ad blockers

Wikia is not accessible if you've made further modifications. Remove the custom ad blocker rule(s) and the page will load as expected.