The violet loop is a location in Submachine Universe.
Architecture
Edit
The area consists of two looping rooms. The drop zone has the portal, and the other one has a pink note from sunshine_bunnygirl_17 taped to the wall.
The walls are of purple colour, and the layout of the room is similar to that from the Submachine 3: The Loop. There is a ledge where the player stands on, as well as a ladder and two doors. There is also a lamp on the wall.
All in all, there are four ways to go from each of the chambers, and from each of these, the player arrives to the other chamber.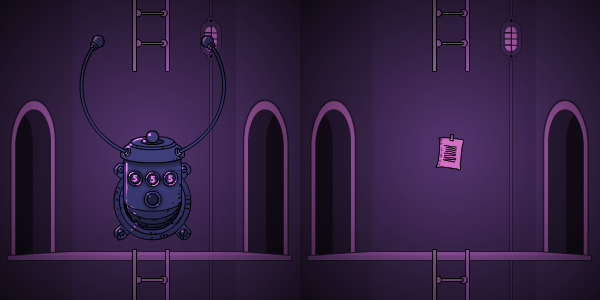 This loop works almost the same way as the cube loop.
Submachine Universe locations
Ad blocker interference detected!
Wikia is a free-to-use site that makes money from advertising. We have a modified experience for viewers using ad blockers

Wikia is not accessible if you've made further modifications. Remove the custom ad blocker rule(s) and the page will load as expected.